Blog week ending 1st October - Stone Lodge
Posted on: 05/10/2020
Stone Lodge School offers students a number of opportunities to develop skills and gain experiences outside of the normal curriculum. There is a great breadth of extra-curricular subjects offered by Stone Lodge School teaching staff or via visiting personnel. However, as a consequence of restrictions due to COVID we are currently running a smaller number of clubs than usual. As soon as we are able to add more we will make sure the students are the first to know!
In addition, staff hold a homework club every school day except Wednesday from 3.30pm-4.30pm, all students are welcome.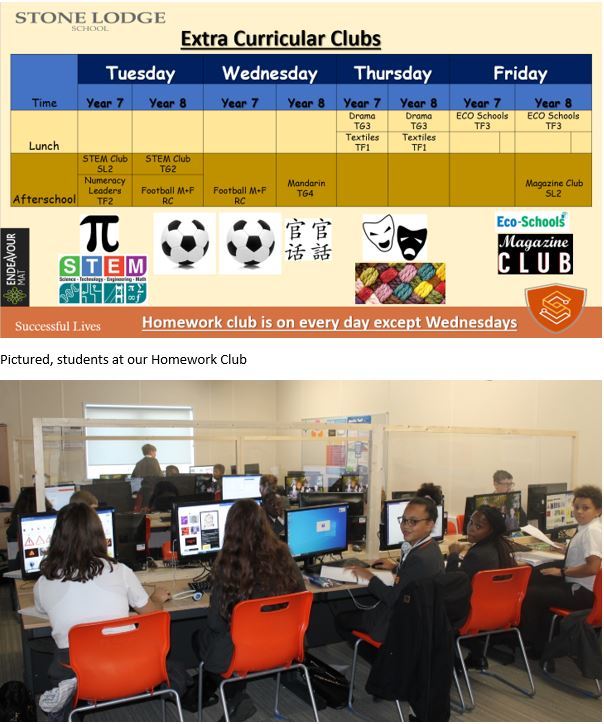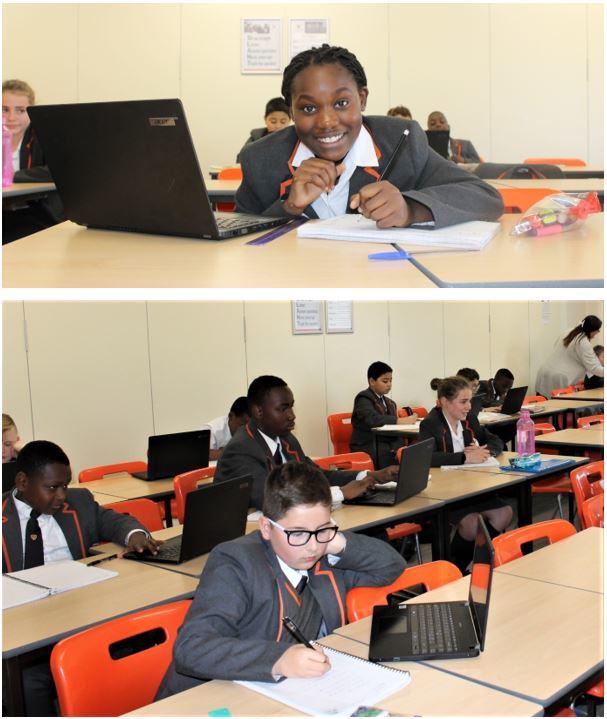 Please join me in congratulating Mr Naylor, who has been shortlisted as Maths Teacher of the Year in this year's TES Awards (Times Newspaper). As I am sure most of you already know, Mr Naylor is beyond passionate about mathematics and ensures that students are the best they could possibly be. We are delighted that he has received recognition from such a well-regarded national organisation.
TES editor Ann Mroz said "We had a record number of entries this year and the standard was very high, so all those shortlisted should be very proud: it's an extraordinary achievement to be on this shortlist"
The winners will be announced via a virtual ceremony on Friday 13th November.

Forthcoming dates;
At Stone Lodge School the health and wellbeing of all of our students and staff is incredibly important to us. This year we will be taking part in #HelloYellow to help raise funds to support the work of Young Minds on World Mental Health Day. Your son/daughter (and teachers!) will be showing their support by donating £1 to wear either yellow socks, head band/ties or a yellow wrist band – our PTFA will be collecting donations in return for yellow wrist bands by our school gates before school.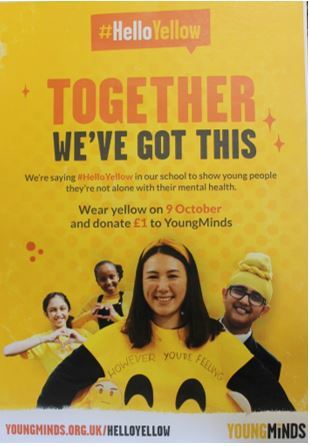 Year 7 Welcome and Expectations Evening: Thank you to all families who attended our 'Virtual Expectations Evening' it was good to share and receive feedback concerning your son/daughter's experience of Stone Lodge School thus far. We look forward to a time when we can all meet in person!
Feedback included;
"We just wanted to say how happy we are with how our son has settled into the school. He's has an amazing attitude towards homework and school in general. We were worried how he would settle in as I'm sure most parents do. It's been lovely to see him walk off happy each morning and arrive home the same"
"Very informative. Our daughter has enjoyed Stone Lodge and grown in confidence"
"He is absolutely enjoying his time at Stone Lodge school since he started. He enjoys attending after school club and he is settling in really well so far"
Y8 Parents Evening: As with all events this year, our Parents' Evening will be a little different. Instead of us all meeting at school, you will receive an End of Year 7 Assessment. This will include progress levels and key learning targets from each subject – together with the email address for each of your child's teachers. If you have any queries you would like to discuss with a teacher, simply email them and they will arrange a mutually convenient time to meet on Microsoft TEAMs or to speak by telephone.
Best wishes,
Gavin Barnett
Head Teacher