Welcome from the CEO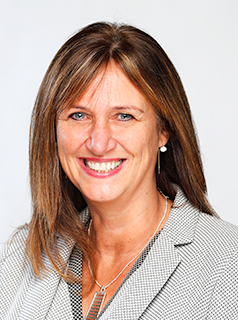 Endeavour MAT aims to help our students find their own individual pathway to success.
Exam results, apprenticeships and university places are important, but we also understand the need to develop wider life skills, the communication abilities and confidence that will contribute to both job prospects and happiness. Integral to this is the 'Endeavour Mindset', the idea that 'how' we do things is as important as our overall strategic goals. Our schools have their own identities but all share a common approach to encourage students to reflect and embrace challenges, learn from mistakes and develop the resilience essential in our rapidly changing world. This growth approach and on-going drive for improvement is shared by all Trust staff.
Our Trust wide curriculum offer is broad and balanced and all Endeavour students have the opportunity to develop financial awareness, enterprise skills and have exposure to a wide variety of career pathways. Local businesses are already committed to supporting the Trust in this. We make sure our students are able to use their vital subject knowledge in creative and practical ways and that they are provided with opportunities to build, apply and evaluate their skills in a variety of different contexts.
The curriculum is enriched through a variety of clubs and societies, through an extensive trips offering and through sporting and cultural events. There are options to participate in cross Trust activities as well as at individual school level.
We believe in a collaborative approach with other non-Trust schools and lead the North West Kent Teaching School Alliance. We are keen to work with non-selective and selective schools and across educational phases. We'd like to build links with even more local businesses to support students as they consider their career choices. There are so many ways that businesses can become involved, from helping teachers design projects and providing work experience placements to supporting within the classroom and bringing new ideas to our Trust and schools. The necessity to influence qualification content and ensure students leave school with appropriate skills has never been so pressing. So please do get in touch and arrange to come and talk to us.
CEO
Donna Lodge BA(Hons), M.Phil, NPQH, NPQEL