Blog week ending 1st October - WGSG
Posted on: 05/10/2020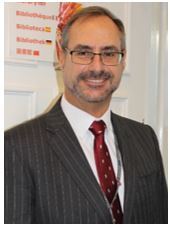 Our Year 11 students came back to school at the start of September with a really positive attitude and were super keen to put the difficulties of lockdown behind them and complete their GCSE studies. This has made it even more difficult to let them know that they had to self-isolate. However, I am incredibly proud of the way students have adapted to the need for them to return to remote learning. Their teachers have made a point of letting me know how impressed they have been with the maturity of the students; attending the lessons on time and completing the work to a really high standard. It shows great resilience and determination and is a sign that they will do really well in their exams next year. Mr Lennon, Head of Year 11
Here are some comments from some of our Year 11 students about their experiences of remote learning over the last week:
"Over the past week in lockdown I found myself to be quite productive as I had got back into a routine of waking up early following starting school in September. Also, the use of TEAMs and virtual meetings allowed me to feel like I was in a classroom as I could comment and interact with teachers even though they could not see me. As well as this, me and my friends would often facetime and interact with each other digitally every day, which kept me motivated to keep doing work as we could work together. Overall, with the support from the school and friends, I found the transition to working from home seamless and I almost prefer it :)" – Daveen
"When first told we needed to go into lockdown again, I was anxious and worried. With so much time already lost this year, this was the last thing we needed. However, our year group formed a strong bond of camaraderie. Despite not being able to have the same experience as we would in a classroom, teachers have done an excellent job at recreating a virtual classroom experience for us the students to work in. While this may have been difficult for some to adjust to, teachers have been supportive and helpful in the process." - Serena
"With the support of my teachers, using TEAMs during our week off to quarantine was much more trouble-free than during lockdown. I was able to listen to my teachers explain the lesson and to put any of my questions/concerns into the chat box. The opportunity to practise what we had just learnt through questions and worksheets was also given to us which allowed me to see how much I understood the topic. Overall, using TEAMs this week was useful and effective." - Sarah
Mr Simmons, Head of Geography added; "The Microsoft Education team have introduced many new remote working IT products which have come at just the right time to help teachers and students cope with the challenges of lockdown. The Geography Department have been using the Class Notebook feature in TEAMs so that quarantined Year 11 students can complete live online worksheets during the lesson. Students can also post questions through the TEAMs meeting chat window. This all means that teachers can get instant feedback from their students, which the teacher can use to improve the teaching and learning experience. One student posted the comment, "I've actually enjoyed this lesson," and "I've learnt more in this lesson than normally!" This high level of engagement has led to very positive learning outcomes and has helped students to feel connected to school even when working from home.
Mrs Cai's Mandarin Students commented;
"The online lessons gave clear insight and instructions as to what we had to do and we were all able to participate and discuss in the chat rooms so communication was no problem at all" - Freya C
"I enjoyed doing online classes and it felt a lot easier and helpful than just being given a powerpoint or worksheet to complete by ourselves. It also made me more focused on the work and i enjoyed not having to wake up as early!" - Lily M
"Online lessons with Mandarin teacher Mrs Cai are so informative. In such an unprecedented time, I can still learn efficiently in her class. Although we are physically apart from each other, using Microsoft TEAMs has made learning easier" - Leona L
Pictured below, Mr Simmons, Head of Geography and Mrs Cai, Teacher of Mandarin remote teaching!
Elsewhere in the school, lessons have continued as normal.
On Friday we had our first practical Food Technology lesson with Year 8. During this lesson we made cheese and onion triangles, where the students learned pastry skills and perfected their cutting skills. Students are in the process of learning the topic of Food Provenance. Students explored the food miles each of their ingredients had travelled and discussed the environmental impact.
This week students across the school took part in a Focus Day which forms part of our PHSE programme of lessons. The PHSE Programme is the study of how social, personal and work-related skills are developed in order to play an effective role in society and is a part of the National Curriculum.
PFA Update
PFA. As you would expect it is virtually impossible for us to hold our typical fundraisers at this time, so our online shopping fundraising initiatives will be crucial in enabling us to raise money to support the school, particularly, in respect of new equipment for the new Sport Hall. Easyfundraising - By signing up and using the following link when you shop online with more than 3,300 well-known online stores such as Amazon, eBay, John Lewis will earn free donations for WGSG at no additional cost to you. Please click here for further information and to sign up.
Forthcoming; Year 7 Virtual Welcome and Expectations Evening – further details will be sent out next week.
Best wishes,
Michelle Lawson