Blog week ending 26th February - Stone Lodge School
Posted on: 26/02/2021
We have all eagerly awaited the Prime Minister's announcement regarding our scheduled return to school. We are incredibly pleased to be able to welcome our students back from the week commencing 8th March (other than the clinically extremely vulnerable). I have sent a letter home to outline our return to school and associated requirements regarding lateral flow tests – please ensure you complete the online consent form for our testing programme. The letter can be read by clicking here. Next week we will share more details regarding how the testing programme will work and to outline the arrangements for our return from the 8th March.
In the meantime, we will continue with our live online lessons until we meet again in the classroom. We can't wait to see you all!
In 'other news'! …
Mrs Maxwell held an after-school Bake-Along session where we all made delicious fudgey chocolate brownies! Mrs Maxwell (our own, more glamorous Nigella!) led us step-by-step through the stages of the recipe giving us all encouragement and top tips to achieve the perfect brownie! It was wonderful to see so many students and staff joined (albeit virtually) in a fun and rewarding activity. I must confess to joining just to see how you were getting on rather than to actually bake .. I think I am going to need to a bit more tuition before I get involved!
Mrs Maxwell's online bake-along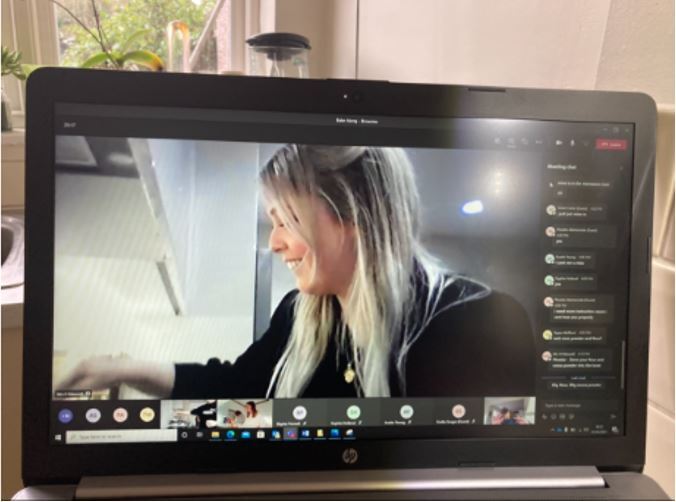 Charlie F of 7B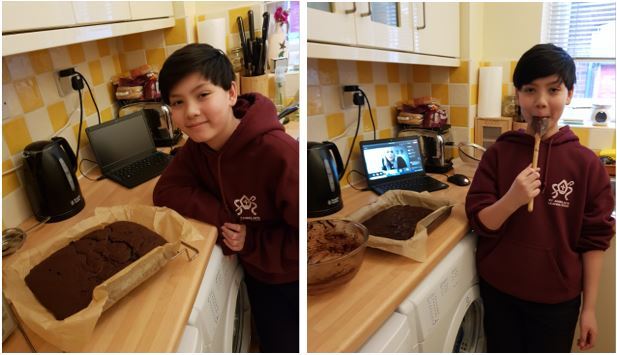 Tegan M of 8C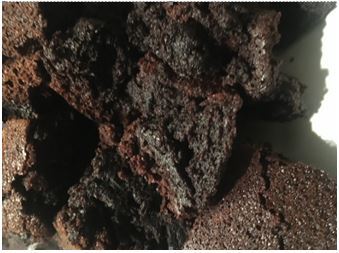 Austin Y
Jack E's of 7C very gooey chocolate brownies!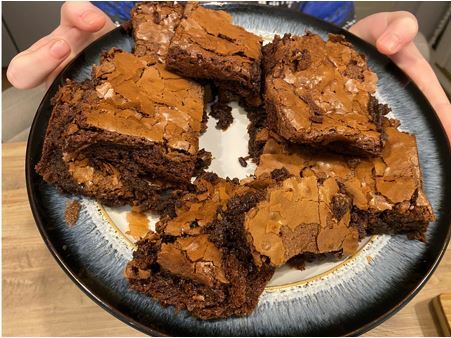 Violet B of 8B
Oscar L of 8B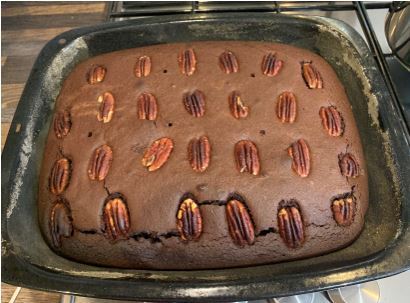 Student Leadership Team. We are incredibly proud of our Student Mentors who have been involved in a project to support Year 6 students in primary school with their transition to secondary school in September. The pandemic has meant that Y6 students haven't been able to visit secondary schools or meet the students and staff. To help students prepare for moving to secondary school, members of our student leadership team (Ola, Israel, Ava and Tia) met with Year 6 students via microsoft teams from Fleetdown Primary School and Temple Hill Primary School to give a sense of secondary school life and what to expect in terms of lessons and homework as well as answer student questions! Well done everyone, you did a great job! Below is an excerpt of the PowerPoint presentation they created to share details of the fantastic work with their Stone Lodge colleagues.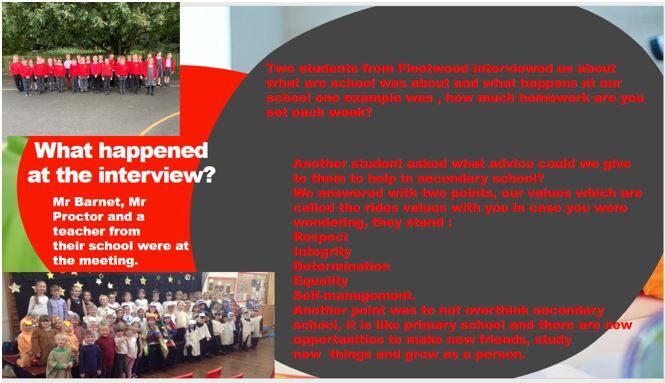 Thank you so much to Sophie H of 8A for sending in a photograph of her beautiful decoupage animals! She has been using her creativity to make these magical creatures. Art has been her go-to for expressing herself.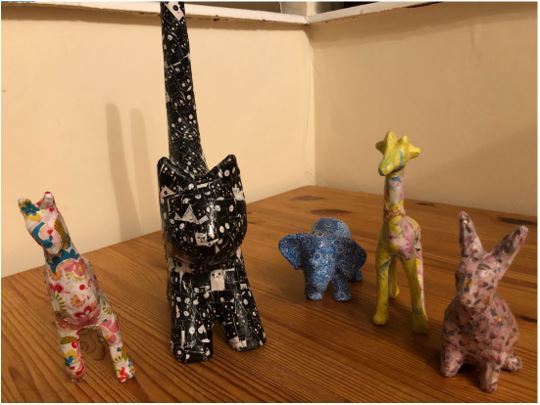 Hemachandra V of 8C has also been keeping busy during half term with a variety of activities including skateboarding and gardening .. he planted some tulips in front of his house. Please do share a photo with us when the tulips all come into bloom!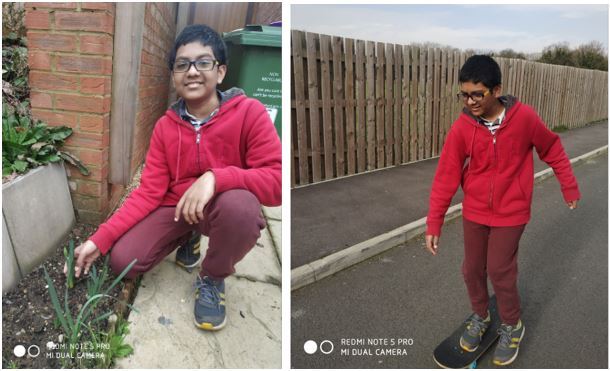 We are lucky to have so many local open and green spaces to explore during the extended lockdown. Certainly, I have been grateful to be able to spend time outside with my family in so many beautiful local parks and woodlands. Francesca T 8D sent us photos from Dartford Beach which she visited with her support bubble. "It was such a warm lovely sunny day and we were not disappointed. I didn't even know it was there and we all had a good few hours running, chasing the dogs and collecting bits and bobs. It's an amazing place to have on our doorstep. We saw fish in the river, rabbits playing on the grass. Plus being outside in the fresh air, helps the body and mind. We were all feeling great!"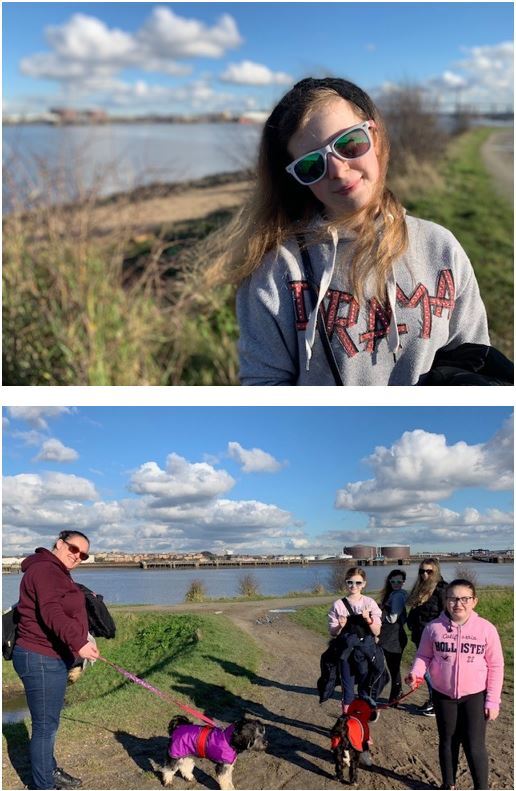 Kent County Council have produced the below poster to encourage families to submit applications for Benefit Related Free School Meals. The prolonged period of lockdown and the associated financial impact has seen a significant increase in the number of eligible families. Please follow the link in their advert to apply or for further information.
Best wishes,
Gavin Barnett
Head Teacher