Blog week ending 12th November - SLS
Posted on: 17/11/2021
At Stone Lodge we are active participants in the Votes for Schools Programme. This scheme gives young people the power to have their views and opinions heard, and crucially, considered by the country's decision makers. Each week students discuss challenging current issues such as leadership and climate change. This week our students debated the question "Do you see yourself as the leader in your life?" to his form. Across the country, schools take part and vote – the results are then shared with key influential groups including; government departments, the police, media and charities who respond to, and act on, the feedback provided. As you can see from the below image, feedback from Mr Hedgar's form group was highlighted on this week's report.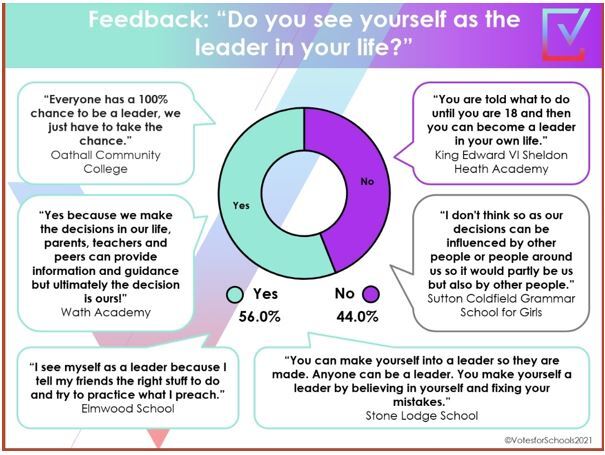 Anna K of 9C has written the below piece regarding Diwali and its origins and importance within Indian culture. Thank you Anna, for sharing your family's Diwali celebrations with us!
Happy Diwali!
Diwali is one of the biggest of the main festivals and celebrations within Indian culture. Diwali is known as the festival of lights. At Diwali, we light Diyas – which are small lamps of oil that are lit up using a wick. It is celebrated all over India, it marks the new year for most of India, and is celebrated most commonly in Hinduism and Sikhism. Diwali is also known as Bandi Chhor Divas, in Sikh culture.
The back story of Diwali in Hinduism is about how there once was a Prince called Prince Rama. Prince Rama had a beautiful wife named Sita and one day, the evil ten-headed God Ravan, kidnapped Sita. The monkey God Hanuman helped Rama to save Sita and in the final battle, Rama was able to fight and beat Ravan. The moral of the story is that there is always victory for the good, over the evil; that the good always overshadows the bad. The back story of Diwali in Sikhism is that there were 52 Hindu kings were arrested by the Mughals, and then the sixth Guru of Sikhism, Guru Hargobind Singh Ji, saved all the Hindu kings and took them to the Golden Temple in Amritsar (also known as Sri Harimandir Sahib). This is why lots of fireworks are launched off to celebrate the victory over evil. This is why at Diwali we light diyas to represent that there is always hope, happiness, and that the good will always be victorious no matter what.
At Diwali, not only do we light diyas and candles, but we also make sure the house is all clean to represent fresh starts. We also go to the Sikh or Hindu temples (Sikhism = a Gurdwara, Hinduism = a Mandir), to worship and pray that all will be well. Rangoli, a creative art form in India, is also often done at Diwali in Indian culture. Rangoli is made of colourful powder and is created into henna patterns, or flowers! On Diwali, we also wear our grand and traditional Indian attire! We do lots of grand decorations around the house with lights and bright and colourful flowers and we eat lots of traditional dishes from Indian culture to celebrate Diwali, making the celebration even more wholesome. Fireworks are launched to commemorate the festival of Diwali and to make it even brighter!
Hopefully this can give many an insight to how Indian culture works and what significance Diwali holds to all of us!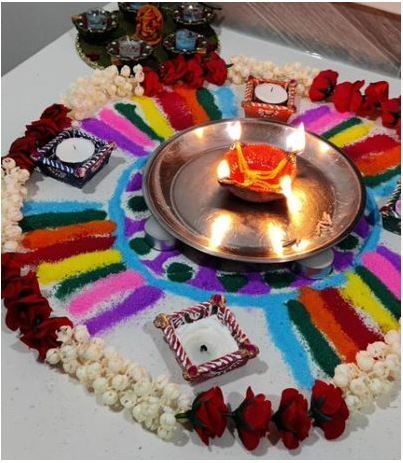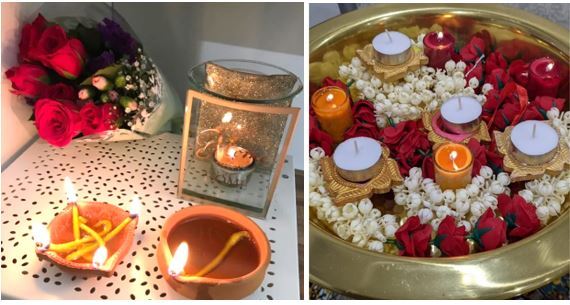 Mr Uddin's Computer Science classes are always a hub of exciting new technologies, practical discovery and even a new language. Our Year 8s have just completed a series of topics on Coding, and one student in particular has really embraced the 'take it further' element of the Knowledge Organiser and created an entire server! Jay S of 8B shared his work with us and has explained more about his server and keen interest in IT...
What have you created Jay?
"I have used a server hosting browser to create a server in a game, I have also made a patreon page which is a website that has allowed me to create a passive income."
What made you want to do this?
"The thing that attracted me the most, I started to play a game and then went across someone's server and decided to join. I've always been really into computing and technology so I decided to make a server, the process of it was not easy but now it is successful and running."
How have your computing lessons helped you achieve this?
"I was clueless about coding before I joined Stone Lodge and then I started my computing lessons and I learned the basics and used tips from Mr Uddin to try and develop it further myself"
What are your plans for the future?
"I'm very excited about the future – I want to become a game developer and a text coder. I want to learn more about how computing and business can work together"
Mr Uddin commented "We created a unit of work for coding last year which lasted an entire term. I am really impressed to see that Jay has managed to use the skills that I taught during our computer science lessons and extended it into the real world. Having come from a finance and business background, I am even more impressed to see that Jay is trying to create a passive income from his game's servers"
This is incredibly impressive Jay, and we are all really looking forward to your next project Jay .. he's working on a new game which he is writing from scratch!
Pictured below, Mr Uddin and Jay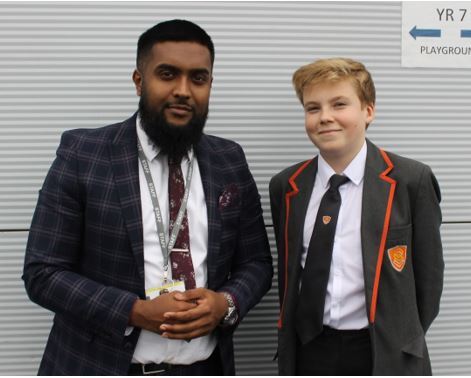 Ahead of Women's Football Week 21' some of our students will be attending a Championship Women's game at the weekend. London City Lionesses are our local professional women's team, who have kindly invited us down to Princes Park, Dartford to attend their clash against Sheffield United. This is a great opportunity for our girls here at Stone Lodge to inspire them to pursue their own dreams of becoming a professional footballer! We work closely with external agencies to boost participation of girl's sport through teen years as surveys prove that there is a rapid decline in female sport; 64% of girls have dropped out of sport activities by the age of 16. Our ambition is to increase in-school participation and continue to inspire our girls in sport!

Pictured below, our Year 7 & 8 football team in their home kit.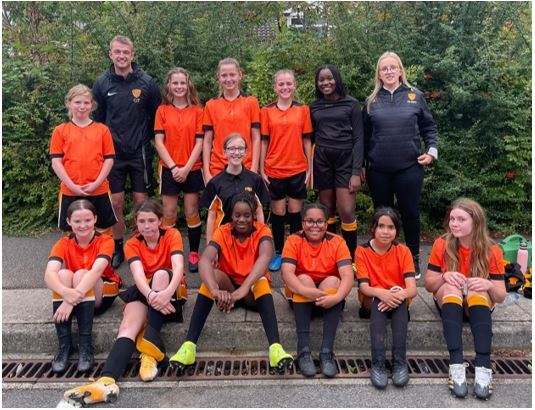 Mrs Pickard's Year 7 Girls have been working on their football skills, and in this lesson were practicing ball control and passing. The girls were demonstrating great technique and passion for the game! Football is well represented by both the boys and the girls here at Stone Lodge with students taking part in school clubs and teams as well as with clubs out of school, including Evie C of 7E (pictured below) who plays for Greenways Aces Football Club U13s in Gravesend.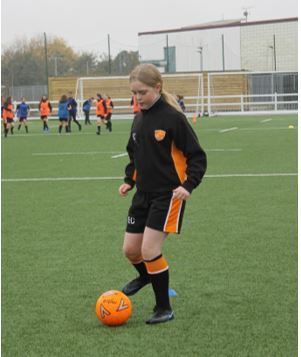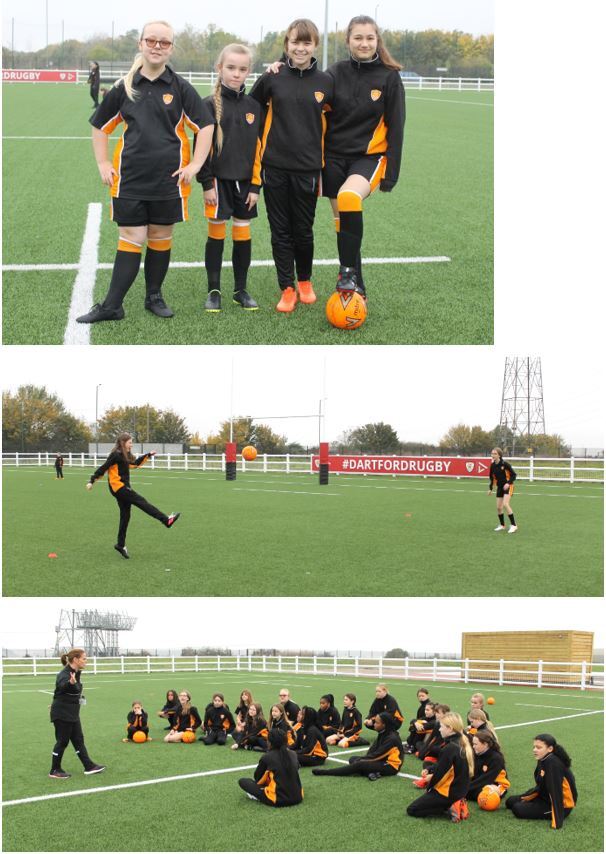 For more details on Women's Football Weekend matches please click below
Women's Football Weekend returns in 2021 (thefa.com)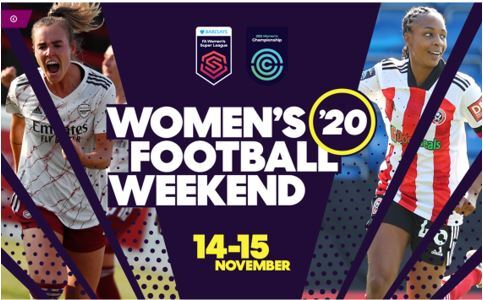 Whilst we are on the subject of sport, I am delighted to share the news that two of our Year 9 Rugby players Harry A and Oliver H, both of whom play for Dartford Rugby Club's U14s were called up to the U15s team for a match against Gillingham Anchorians which I was privileged to watch. Harry and Oliver .. (and the rest of the team!) secured a storming win of 48 – 19! Well done boys.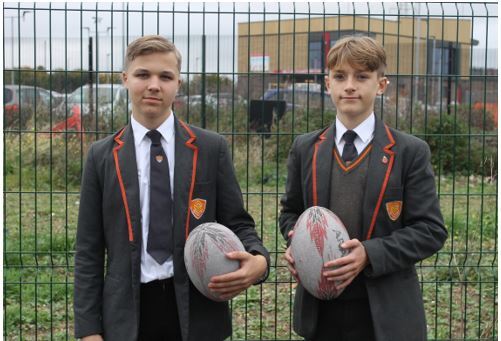 This week we marked Remembrance Day during assembly as well as observing the two-minute silence. Students raised money for the Poppy Appeal, donating money in return for a variety of badges and snap bands all featuring the distinctive poppy emblem.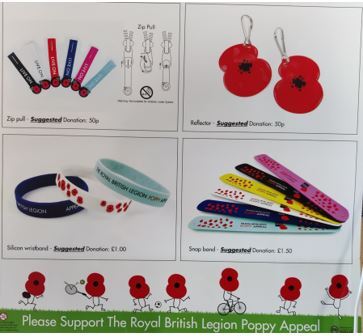 For any families who weren't able to attend our recent School Open Days – you can view our Virtual School Tour, (and my updated Head Teachers speech!) by clicking here Stone Lodge School - Online Open Evening

We were extremely sad to learn of the passing of local Councillor Ann Allen. Mr Kite, Leader of Dartford Borough Council said of Ann "she was held in high regards for the many exceptional things that she did for the Council and our communities, she worked tirelessly to help as many people as possible and will be greatly missed". Certainly, she will be greatly missed by us, she was a huge supporter of our school and always strove to make a positive difference for all of the children and young people across the borough.
A virtual book of condolences has been opened should you wish to leave a comment or share a memory of Ann. www.tolbc.com/AnnAllen
Best wishes,
Gavin Barnett
Head Teacher